Old picture restoration
Below you can see an original alongside a final reproduced picture. This was an old picture of a soldier who had served in the east yorkshire regiment. Although held loosely together with tape, it was effectively a broken picture in several pieces. On the roll of honour scroll at the bottom of the picture you will note that it says he was wounded during July 1916, which dates the original picture at around 100 years old.
Repair and rebuilding of missing parts
This old picture's restoration and repair also involved researching world war one and the flags of the allies, as most of the right hand side also appeared to be missing, making the central portrait off centre (even the picture owner did not realise this, being more concerned with just getting the visible damage repaired). However by using just what was visible of the flag in the top right hand corner, I was able to identify that as being Japanese and create authentic restoration artwork that made up the rest of the picture closer to how the original was likely to have looked.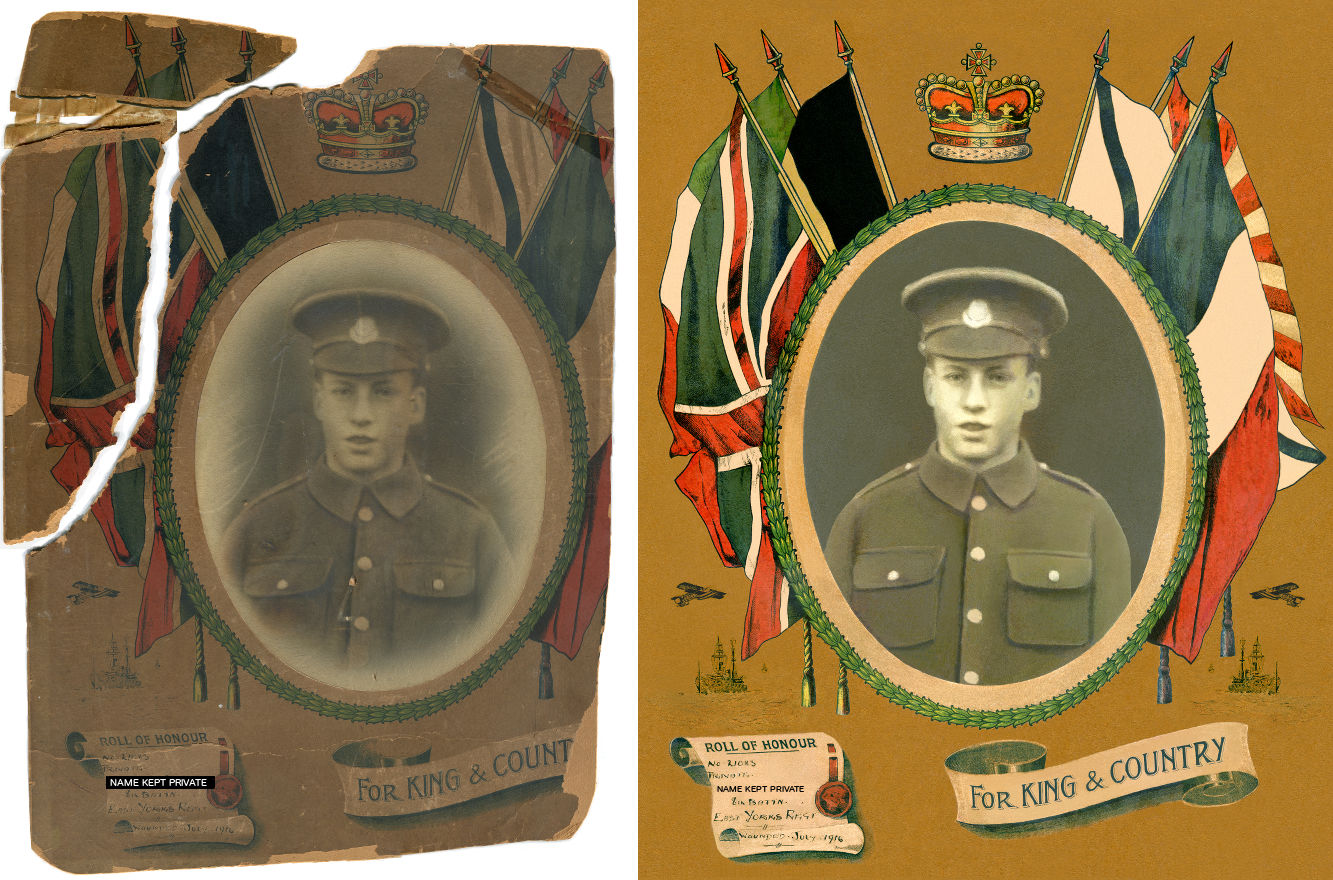 Authentic reproduction
After completing all of the restorative artwork, the final stage of this old picture restoration and repair was the actual reproduction. In keeping in line with the style of the original, the picture was authentically reproduced by printing the restored digital image onto a high quality museum finish which was mounted onto a thick 16x20 inch board.
BACK TO TOP
PHOTO ALBUM & SERVICES >>>